SA Montessori
Continue your learning journey
If you wish to learn more about Montessori, or if you're a member of our SA Montessori community seeking additional information, our resource pages are here to help.
MONTESSORI RESOURCES
If you are still curious about the Montessori philosophy, if you're looking for ways to implement these principles at home, or if you are an educator considering specialising in Montessori teaching, we recommend a series of resources to help support your ongoing learning journey.
INFORMATION FOR Our SA MONTESSORI FAMILIES
Visit this portal for important information about your child's centre, including our Parent Handbook, and other useful resouces to support your experience as a parent within the SA Montessori community.
News & Insights
Visit our blog for Montessori musings and inspiring information.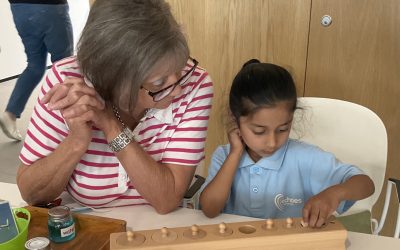 "We shall walk together on this path of life, for all things are part of the universe and are connected with each other to form one whole unity." Dr Maria Montessori For Echoes Montessori, 2022 has been defined by connection. When we opened our doors in January, it...