welcome to
Little Oxford Montessori
Every question and comment is important to us, no matter how simple or complex, so if you can't find the answer you're looking for then please don't hesitate in contacting us.
Is there a Waiting List
Little Oxford Montessori is part of the much-loved group of 'SA Montessori' centres which have a robust Waiting List of families who are waiting to join us. We also pride ourselves on our boutique class sizes. This means that although we are a new centre we are not able to guarantee immediate vacancies to new enquiries.
We know it can be disappointing to discover that you may not be able to join us immediately, but we are told that we are worth the wait!
Join our Waiting List.
We have a $75 non-refundable Waiting List Fee.
Siblings of children currently or previously enrolled with SA Montessori are able to register to the Waiting List for free.
Unfortunately we are never able to guarantee families an eventual position but we run our Waiting List ethically and conscientiously.  
What are the Tuition Fees?
Our fees are as follows:
$140 per day for children aged under 3.
$127 per day for children aged over 3. 
Our fees are structured according to age group to reflect the differing costs associated with these ages, including (but not limited to) the increased number of educators required to satisfy the legal educator-to-child ratios for younger children
Payable via 'Debitsuccess'.
Fees are eligible for Child Care Subsidy (CCS).
A bond (equivalent to 2 weeks fee) and a $145 Registration Fee are payable upon enrolment.
To learn more download our Fee Information
What is Little Oxfords Quality rating?
Little Oxford Montessori is a brand new centre and has only recently been assessed in relation to the National Quality Standard, which showed that we are succesfully Meeting the Standards. 
We look forward to the opportunity to showcase our exceptional environment and attentive, nurturing approach.
We are confident that Little Oxford Montessori will join our other SA Montessori centres in being seen as Exceeding the National Quality Standard.
Can I visit Little Oxford?
Absolutly… but not quite yet!
We feel that visiting in person is the best way for you to get to know us. At the moment, however, our environment is still being fine-tuned and so is not quite ready for visitors.
Simply complete the contact form at the bottom of this page – or email littleoxford@samontessori.com.au – to find out more about a timeframe for your tour.
Where is Little oxford located?
Little Oxford Montessori is located at 18 Trimmer Terrace, Unley. It is in close proximity to two major traffic routes leading into the city (Unley Road and Fullarton Road) and is approximately 10 minutes to Victoria Square in the CBD
Parking is ample and unrestricted on our surrounding streets, including Trimmer Tce and Oxford Tce.
What qualifications do the educarers have?
We are proud to employ highly qualified and skilled educators, but the most important quality for a Little Oxford team member is a big heart! Each team member in our centre possesses a genuine desire to provide exceptional early learning and care experiences to young children. Scroll down to learn more about the amazing individuals who form our leadership team.
Does Little Oxford provide food?
Nutritional snack food is provided mid morning and mid afternoon. Lunch food is not provided by the centre as it is our experience that children most often prefer food prepared from home which caters to the individual and cultural preference of their family. Food to be consumed for lunch is therefore provided by each child's parents. (Baby food will be discussed separately with parents). A personalised lunchbox is given to each child enrolling at the centre. Children's lunchboxes are stored each day in the kitchen fridges until required.
Does my child need to be immunised?
Yes, to fulfil our obligations to provide a safe and healthy environment for employees, children, families and visitors we do require evidence of adherence to the nationally recommended vaccination schedule as a prerequisite for enrolment and as a condition of continuing attendance. Please download our Immunisation Policy for more information.
Is there a Uniform?
We have designed a safe and practical uniform shirt for our Little Oxford children to wear. This will offer them a sense of belonging as well as the freedom of movement they require during the day and the ability to implement independent dressing skills. The rest of your child's outfit is up to you, allowing each individual to express their personality and style! The uniform is an easy wash and wear outfit and we hope the children will feel a sense of pride wearing something that identifies them as belonging to our community of families.
How will my child's sleep needs be supported at Little Oxford?
Many of our children require a sleep during the day. In general we encourage the children to acknowledge their own need for a rest or a sleep and we allow children to do so whenever they are ready.
The babies sleeping area provides safe floor beds for the children to sleep on and the
Toddler and Pre-school rooms use individual stretcher beds. With the exception of the babies, each child who may require a sleep is required to have a set of linen that is purchased at enrolment and stored for use at the centre.
What is the Orientation Process?
If you secure a placement at Little Oxford Montessori you will receive a detailed New Enrolment Pack, including a Parent Handbook, which contains comprehensive information to help you prepare for your Montessori journey. We advise you to read these materials thoroughly. You will also have the chance to speak with our Administrative Coordinator to ask any questions you have and to arrange an Orientation visit. On this day/s your child can spend a little time in his/her nominated classroom, be guided through the expected routines and meet the teachers.
Is it normal for me to feel nervous?
Entrusting your child into somebody else's care is a big step. It can feel particularly momentous if this is the first time that your child will be separating from you. We don't underestimate the emotion involved – for your child and for you as a parent – and we are here to support you both. 
We understand each journey is unique so we will work with you to create the perfect plan to make this transition as secure, comfortable and happy as possible. If you are not ready for your child to attend full days immediately you are welcome to arrange an early collection time so that your child can gradually transition into the routines of our Preschool day.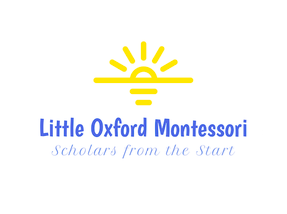 Our Story
A child's first steps into the world set them upon a pathway that unfolds towards their future. We believe that there is nothing more important than giving each child the most solid and secure foundation for these early explorations. We have created a nurturing environment where we can support your child's natural instincts to connect, explore and grow!
Our name reflects not only our location, with our stunning nature playscape overlooking beautiful Oxford Terrace in Unley, but also the pride we take in implementing a pedagogy that helps each child realise their intellectual potential. The world-renowned 'Oxford University' may be on the other side of the world geographically, but we feel connected by a shared pursuit of building a better future by nurturing each learner's unique gifts. We are delighted to inspire each of our little 'scholars' from the very start. Our symbol is the sunrise, representing that we support each child's dawn of discovery. They already radiate the first glimmers of brightness that will light up their whole lives, and it is our privilege to help them see all the beauty that is illuminated around them.
There is certainly an abundance of beauty awaiting you here at Little Oxford Montessori, not only within our special centre but also in our surrounding community. Our environment consists of freshly refurbished classrooms that have been meticulously designed to reflect true Montessori magic! The delight is in the detail and you will find countless little touches that inspire, engage and enchant each child! These rooms look out onto a landscape of flourishing established gardens with a vast array of play experiences on offer. This includes the beauty of our nature playscape, which is lovingly known as 'Cedars Park' in reference to our sister centre Cedars Montessori Pre-school just down the road. We are fortunate that within a few short steps of our own home we can visit neighbouring community sites including the Unley Oval, the Village Green and the Unley Library.
Our Montessori community is 'little' in name and in nature. Here at Little Oxford Montessori we believe that small class sizes are an integral component of quality care as it allows for the development of meaningful relationships and truly personalised learning programs. Our 'boutique' class sizes ensure that our community of families will always feel a sense of welcome contribution and engagement with our educators.
Our infant and toddler program has been developed to provide the youngest members of our community with a level of care, attention and personalisation that reflects the dynamics of a home environment as closely as possible. Our approach is informed by the latest research in infant development and neuroscience and incorporates world-renowned practices in care and education. We think of this as providing children with the best experiences in 'Montessori From the Start'.
 The Infant and Toddler community functions in rooms that have been safely and carefully furnished to cater to their growing developmental needs. We encourage you to read more about our unique approach by downloading our guide to the Montessori From the Start experience.
It is not a requirement that children attending the Pre-school program have first been members of our Infant & Toddler community. Our goal, however, is for 'Montessori From The Start' to provide the first steps on a child's ongoing Montessori journey. We therefore aim to help our youngest children to transition smoothly into a Montessori Pre-school program. An obvious continuum for a child who has completed the 'Montessori From The Start' program is for them to remain at Little Oxford Montessori or our sister centre Cedars Montessori Preschool just around the corner. This transition allows children to complete their pre-school program in a familiar environment within the Unley community. However some families may take the opportunity at this stage to enrol their child at another of our SA Montessori pre-schools. Transferring from our 'Montessori From The Start' Program will give families a status of priority at all of the SA Montessori centres. (Placements subject to availability).
All of our children, whether they are part of our From The Start program or our Preschool community, have access to our array of outdoor facilities. This includes our incredible nature playscape which faces Oxford Terrace. Known as 'Cedars Park, in a nod to our sister centre Cedars Montessori Preschool, this unique outdoor play area has been thoughtfully developed to provide an engaging natural environment. Trees provide shade over the rockery and watercourse. Garden swings and sculptures are placed around the garden area creating quiet sitting spaces. In our main yard a series of vegetable and flowerbeds allow the children to grow and harvest food for the kitchen. Sensory play and creativity is inspired by our mud kitchen and sand pit areas. Our playground equipment invites climbing and imaginative play. Flower garden and fruit trees nourish our eyes and stomachs alike, while our large established mulberry tree provided a much-needed delicacy for the silkworms we raise each year. A flagpole with our signature flag is raised and lowered by the children to proudly identify the Little Oxford Montessori community.
Our Pre-school program is as nurturing and personalised as our Infant & Toddler environment but with an emphasis on supporting the burst of energy and curiosity that drives the child between the ages of 3 to 6. This is an inimitable age with an unparalleled potential for learning. The pre-school age child maintains the absorbent mind of the toddler, that allows effortless but deep learning, but develops a new sense of focus and purpose. Any parent of a pre-school child knows that this is an age of questioning, exploring and discovering. It takes a special program to keep up with this intrinsic energy, and that is exactly what we offer. The Montessori Curriculum offers an enriched program for learning and exploration as children work at their own pace discovering their place in the world. Our Montessori program is delivered by qualified Early Childhood trained teachers and Childcare Professionals. Our aim is not only to provide your child with the foundation skills for all future learning but also to ensure that we create happy childhood memories of feeling valued and loved.
Learn more about how our Montessori Preschool Program harmonises with the Early Years Learning Framework here.
We are proud that Little Oxford Montessori provides a new home for the long-running and highly-regarded Cedars Montessori Playgroup
for children aged 12 to 24 months to attend with a parent or guardian.
Playgroup sessions run on Tuesdays during school terms. Times TBD.
Children aged between one and two years begin their journey toward independence from their parent yet still have a deep connection to that supportive relationship. It is therefore the ideal time for a parent or relative to attend alongside their child.
Our Playgroup program provides an opportunity for parents or grandparents to start their own Montessori journey, entering our prepared environment with their child to help support their early encounters. This helps parents to learn about the developmental stages and characteristics of these precious early years. We provide a program that enables parents to understand the Montessori philosophy and how this allows children to fully develop their potential. Our skilled Coordinator provides parents with ideas on how to apply developmentally appropriate learning opportunities in their homes.
Bookings for Playgroup are made through Cedars Montessori.
Please phone the centre on 83734599 or email 
 for further information.
Location
18 Trimmer Terrace, Unley SA 5061
School Hours
M-F: 8am – 5:30pm
Weekends: Closed
Lynnette Spencer
Director

Lynnette has a longstanding relationship with SA Montessori, having spent many years as an educator at Cedars Montessori before transitioning to a role as Administrator for both Little Oxford Montessori and Lilliput Village Montessori and finally stepping into the role of Director at Little Oxford. Lynnette's many years of experience across different SA Montessori sites, along with her classroom teaching experience and her understanding of the administrative aspects, ensures that she has a remarkably multifaceted and holistic understanding of operating a high-quality service.
"If I could give SA Montessori – Jescott and Little Oxford 50 stars, I would. Our son has been attending SA Montessori close to 2 years now and they have been nothing but amazing. Jescott and Little Oxford always has great activities that continue to inspire children and their parents. My son loves having his great teachers that are nurturing and fun and at the same time encourage growth. He loves his friends and all the fun learning activities. My son actually wants to go to preschool every single day. It's the best decision I have ever made bringing him here. We are very thankful to have discovered SA Montessori and its incredible staff. We highly recommend this school.
"The engagement and support we've had as first time parents in starting our daughter at Little Oxford from 6 months has been fantastic. All of the Educators have given Grace the opportunity for plenty of learning activities, books, space to crawl and now to walk, as well as lots of conversation in a homely and safe environment, where it is clear she feels nurtured. Grace is always happy to see everyone and that's because they really care and love what they do. 
It's the little touches that make things really special, such as a calm sleeping area and making a big effort on communicating with us about Grace's development and the things she enjoys, which has helped us as parents to interact more too. I adore the snapshots that keep us involved and in the early days, made it possible to have a good balance with work and a baby."
We see how much Florence loves attending and how she has grown as an individual since starting at Little Oxford. The team are dedicated to the children in their care and have built a relationship with each of them individually. You hear stories of children crying when their parents drop them off but Florence goes to the carers literally with open arms, excited for the learning adventures that await. Someone wise once told us that children truly are the best judge of character!  
It is heartwarming and comforting knowing that the carers are passionate and excited to teach. We highly recommend Little Oxford to any family wanting what feels like an extension of their family looking after their child. 
Montessori Child is our preferred supplier for educational resources.
Our website is updated regularly and we endeavour to ensure it reflects current and accurate information - however, all details displayed are subject to change. It is important that you contact a centre directly to confirm up to date and correct details.