welcome to
Lilliput Village Montessori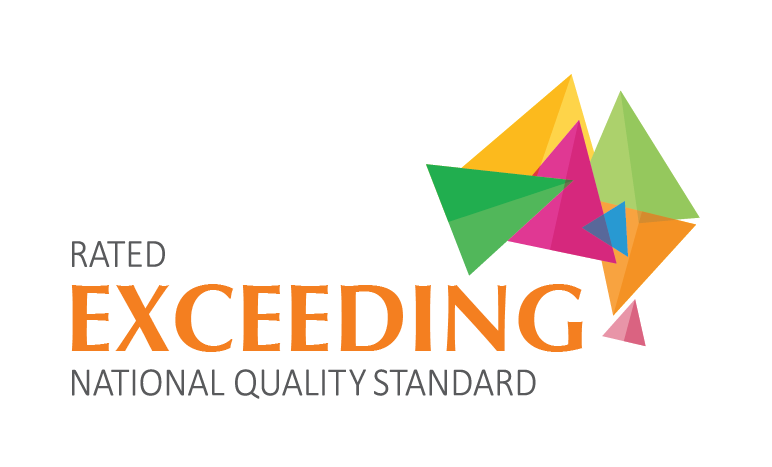 Every question and comment is important to us, no matter how simple or complex, so if you can't find the answer you're looking for then please don't hesitate in contacting us.
What are the Tuition Fees?
Our fees are as follows:
$140 per day for children aged under 3.
$125 per day for children aged over 3.
Our fees are structured according to age group to reflect the differing costs associated with these ages, including (but not limited to) the increased number of educators required to satisfy the legal educator-to-child ratios for younger children
Payable weekly via 'Debitsuccess'.
Enrolment Registration Fee $145
Preschool & Bambini fees are eligible for Child Care Subsidy (CCS) benefits.
To learn more download our Fee Information
What is Lilliput's Quality Rating?
We are proud to announce that our predecessor – Babthorpe Montessori Preschool – was assessed as 'Exceeding' the National Quality Standard.
Babthorpe was the seed from which Lilliput Village grew and so we are confident that we will replicate this result when we have the opportunity to be assessed in our new location in Maylands.
Can I visit Lilliput?
We feel visiting in person is the best way for you to get to kniow us. Our brand new premesis is now open and ready to open visitors, so we would love for you to book a time to meet us and observe our environment in action.
Simply complete the contact form at the bottom of this page – or email lilliput@samontessori.com.au – to make an appointment for a tour.
Where is Lilliput located?
Lilliput Village Montessori resides in a gorgeous and character-laden bluestone villa conveniently located at 193 Portrush Road, Maylands. We provide a home away from home, with the kitchen forming the heart of our building and our two learning spaces sprouting from this central seed. Surrounding our villa is a specially designed outdoor environment that offers three distinct play spaces linked by the theme of a 'village'.
What qualifications do the teachers have?
We are proud to employ highly qualified and skilled educators, but the most important quality for a Lilliput team member is a big heart! The core of our team are the talented teachers, lead by Adriana Francescangeli, who transferred from Babthorpe Montessori to our new premises. In our new setting we are delighted to be driven by the visionary leadership of Creanagh Callaghan.
Scroll down to learn more about some of the the amazing individuals who form our teaching team.
Does Lilliput provide food?
Lilliput Village Montessori provides children with nutritious snacks for morning and afternoon tea. In most cases we empower children to participate in the process of making these light meals as food preparation is an important part of the Montessori 'Practical Life' curriculum. Food to be consumed for lunch must be provided by each child's parent(s)/guardian(s). It is our experience that children respond positively to a midday meal that was prepared at home. These individually prepared meals can better accommodate the child's unique tastes and health needs, reflect the family culture and provide an emotional connection to the home.
Does my child need to be Immunised?
Yes, to fulfil our obligations to provide a safe and healthy environment for employees, children, families and visitors we do require evidence of adherence to the nationally recommended vaccination schedule as a prerequisite for enrolment and as a condition of continuing attendance. Please download our Immunisation Policy for more information.
Is there a Uniform?
Lilliput Village Montessori has designed a uniform that will enhance each child's sense of belonging within our community while also allowing for the flexibility and freedom of self-expression. A school shirt is required which bears our logo and centre name. This can be purchased prior to your child's first day. Children are required to wear this shirt while in attendance at the centre but the remainder of their outfit can be chosen by the child and/or parents to display personal preferences and adapt to the weather conditions.
Can my child nap at Lilliput?
We endeavor to meet the individual needs of each child and we do not enforce group 'sleep times' for all children simultaneously.  Children will be allowed to rest or sleep as desired. We work with parents of our Bambini toddlers to determine their sleep needs. We base our practices on the 'Safe sleep and rest practices' recommended by Red Nose (formerly SIDS & Kids)
Many children of pre-school age will not require a regular sleep (particularly those preschool children who attend only during the 'school day' from 9am – 3pm) but we do plan the routines of our day to incorporate periods of restful relaxation to ensure that each child's well-being is supported.
What is the Orientation Process?
If you secure a placement at Lilliput you will receive a detailed New Enrolment Pack, including a Parent Handbook, which contains comprehensive information to help you prepare for your Montessori journey. We advise you to read these materials thoroughly. You will also have the chance to speak with our teachers to ask any questions you have and to arrange Orientation visits that suit the your needs as a parent and your child's unique temperament. The orientation process is slightly different for each new child as we always prefer to provide a personalised approach in order to give you and your child the best possible start!
Is it normal for me to feel nervous?
Entrusting your child into somebody else's care is a big step. It can feel particularly momentous if this is the first time that your child will be separating from you. We don't underestimate the emotion involved – for your child and for you as a parent – and we are here to support you both. 
We understand each journey is unique so we will work with you to create the perfect plan to make this transition as secure, comfortable and happy as possible. If you are not ready for your child to attend full days immediately you are welcome to arrange an early collection time so that your child can gradually transition into the routines of our Preschool day.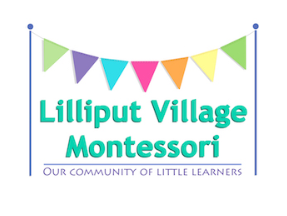 Our Story
The Montessori philosophy offers a powerful understanding of how precious the early years of a child's life are. A parent is given only one opportunity to provide their child the best possible foundation for life. It is with this in mind that we can assure you that Lilliput Village Montessori is a very special place for young children. A deep sense of respect for the child is our inspiration in preparing nurturing educational programmes that will enhance each child's unfolding pattern of learning.
Lilliput Village Montessori is the beautiful outcome of a unique journey – the butterfly that emerged from a metamorphosis! The close-knit teaching team and high-quality Montessori program of Lilliput Village originated at Babthorpe Montessori Preschool. Babthorpe operated for many years on the grounds of a primary school but the time came for our community to grow. Taking a big step forward (and moving a little way down the road!) allowed us to embrace the autonomy of an independent setting, design our dream landscape for our stunning village garden, and facilitated the growth required to invite toddlers into our learning environment through our specialised 'Montessori From the Start' Bambini program for 2 year olds. 
Lilliput Village Montessori has a family friendly focus where parents feel valued and supported as they entrust their children into our care. We aim to always keep parents informed about our programmes and to offer ideas, encouragement, support and information to assist parents in their immeasurably important role of shaping the lives of their children.
A Montessori classroom environment is a learning area filled with wonderful resources that encourage independent exploration and discovery. Our Montessori teachers prepare the environment to meet the ever-changing needs of the children. The wonderful and precise Montessori materials are always available for the children to practise their newly acquired skills and to extend their knowledge.
Our Expressive Arts room is a place of illumination; the sun light beaming in through our bay window acts as a spotlight for the Music, Movement and Drama experiences that are coordinated by specialist educators Adriana Francescangeli and Creanagh Callaghan. 
All of our little learners at Lilliput Village Montessori are automatically eligible to participate in these unique classes at no additional charge. To learn more about the aims, focuses and value of our Expressive Arts Program please download our guide.
The Montessori Pre-school curriculum is for children from three years of age. Children engage in a program that provides them with all the necessary skills to confidently enter Primary School at age 5 or 6. It is a requirement that pre-school children attend a minimum of two full days a week. We recommend consecutive days for optimum continuity. During the three-year pre-school program children experience enhanced learning through the vast array of specialised Montessori materials which are presented at various levels of difficulty to build upon each child's existing level of knowledge and achievement. Lilliput Village Montessori pre-school provides excellent academic and social preparation that will assist children throughout their life. Children who attend Lilliput become self-motivated and confident students.​ Attendance at a government Kindergarten or other Early Learning Centre (ELC) is not required as children receive a holistic and comprehensive foundation from Lilliput. In our experience children flourish more effectively when provided with the consistency of attending Lilliput without the distraction of an alternative environment.
Priority of placement will be given to children who intend to complete their full three-year learning program at Lilliput before graduating to Primary School.
Learn more about how our Montessori Preschool Program harmonises with the Early Years Learning Framework.
A GENTLE TRANSITION BETWEEN NIDO AND PRESCHOOL
Bambini children are those who are developmentally ready to attend a full day program but who require the support of a specialised toddler environment rather than integrating directly into the Preschool class. Children in the Bambini Program are generally between the ages of 2 to 3, although there is some flexibility on this age range depending on individual developmental needs. The Bambini children receive a high level of individualised care with every educator being assigned a small group of 4 children in her Primary Care group. Children in the Bambini program gently and gradually transition into the Pre-school group according to their developmental readiness. Pre-school and Bambini children interact regularly throughout the day, creating a strong sense of community and connection across the whole centre.  
A TIME FOR REST AND RELAXATION
It is a requirement of becoming an approved centre for Commonwealth Childcare Benefits that the pre-school runs a continuous service for 48 weeks of the year. Therefore school holiday programs will be conducted during breaks between school terms. We program activities and experiences that provide a restful break. A child's placement is continuous throughout this period and fees must be paid accordingly to retain the placement. However, we actively encourage families who are not in need of child care during this time to allow their child to experience this important time off to spend with family and older siblings. 
Location
193 Portrush Rd, Maylands SA
School Hours
M-F: 8am – 5pm
Weekends: Closed
 Kelly AngeloniDirector
Kelly joined the Lilliput Village Montessori community as a parent, and she felt so moved by the Montessori philosophy that she transitioned into a role as an early childhood educator.
Kelly has her Diploma in Montessori Education (3-6) and is currently studying for her 0-3 Diploma, she holds a Degree in Teaching (Primary), and she has qualifications in Business, Marketing and Assessment and Training. This unique blend of professional experience perfectly positions her to balance the various responsibilities of a centre Director. She provides pedagogical leadership with confidence, manages the operations of our service smoothly, and mentors the team members as well as empowering parents. 
"Both of my daughters instantly warmed to Lilliput.
It was such a relief dropping them off knowing that they were genuinely happy and enjoying their time there.
I was really impressed with how well the education in the Pre-school prepared my daughter for Reception.
I'm so pleased that my children have had such a positive introduction to education."
"We would like to thank everyone at Lilliput Village Montessori for all the love and kindness they have extended to our family over the past few years. While our two children have very different personalities, the teachers did an outstanding job in addressing their individual needs and nurturing them both academically and socially.  
Through our time at Lilliput we have watched our children grow in confidence and develop a passion for learning – traits of which we do not doubt were instilled by the teachers at Lilliput. 
We are so grateful to have had the opportunity to be part of the Lilliput Family!"
"We've had our two children at Lilliput over the last three years. I can't say enough about the quality of the education and nurturing that my children received with these educators who clearly have such a passion, talent and experience in early childhood education. 
Not only has the absolute best been brought out in my children both educationally and behaviourally but also we as parents have received invaluable guidance that we continue to use on a daily basis."
Montessori Child is our preferred supplier for educational resources.
Our website is updated regularly and we endeavour to ensure it reflects current and accurate information - however, all details displayed are subject to change. It is important that you contact a centre directly to confirm up to date and correct details.