welcome to
Rosemont House Montessori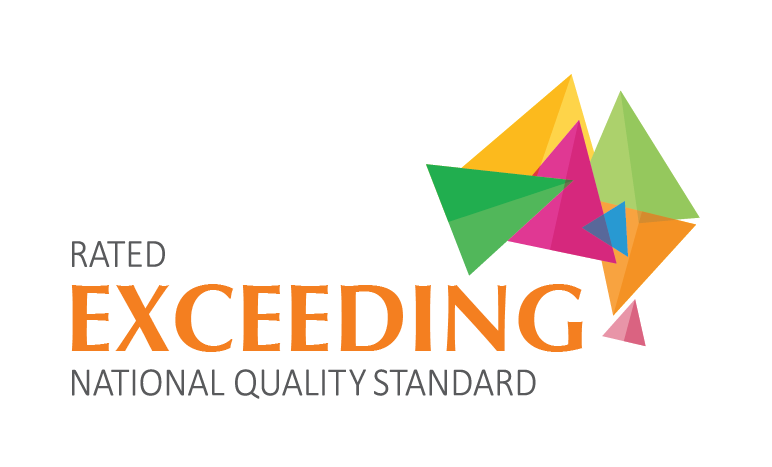 Every question and comment is important to us, no matter how simple or complex, so if you can't find the answer you're looking for then please don't hesitate in contacting us.
Is there a Waiting List
Rosemont House is a much-loved centre and so we are usually full with a robust Waiting List of families who are waiting to join us. We know it can be disappointing to discover that you may not be able to join us immediately, but we are told that we are worth the wait!
Register to our 
Waiting List.

We have a $75 non-refundable Waiting List Fee. 
Siblings of children currently or previously enrolled with SA Montessori are able to register to the Waiting List for free.

Unfortunately we are never able to guarantee families an eventual position but we run our Waiting List ethically and conscientiously. 

To learn more please download our Enrolment Process information.
What are the Tuition Fees?
Our fees are as follows:
$140 per day for children aged under 3. 
$125 per day for children aged over 3.
Our fees are structured according to age to reflect the differing costs associated with these ages, including (but not limited to) the increased number of educators required to satisfy the legal educator-to-child ratios for younger children
Payable via 'Debitsuccess'.
Fees are eligible for Child Care Subsidy (CCS).
A bond (equivalent to 2 weeks fee) and a $145 Registration Fee are payable upon enrolment.
To learn more download our Fee Information
What is Rosemont House's Quality Rating?
We are proud to announce that Rosemont House Montessori has been assessed as Exceeding the National Quality Standard in all seven Quality Areas.
Can I Visit Rosemont House?
Absolutely!
We feel visiting in person is the best way for you to get to know us. Simply complete the contact form at the bottom of this page – or email rosemont@samontessori.com.au – to make an appointment for a tour.
What Qualifications do the educarers have?
We are proud to employ highly qualified and skilled educators, but the most important quality for a Rosemont House team member is a big heart! Scroll down to learn more about the amazing individuals who form our leadership team.
Does Rosemont House provide food?
Nutritional snack food is provided mid morning and mid afternoon. Lunch food is not provided by the centre as it is our experience that children most often prefer food prepared from home which caters to the individual and cultural preference of their family. Food to be consumed for lunch is therefore provided by each child's parents. (Baby food will be discussed separately with parents). Children's lunchboxes are stored each day in the kitchen fridges until required.
Does my child need to be immunised?
Yes, to fulfil our obligations to provide a safe and healthy environment for employees, children, families and visitors we do require evidence of adherence to the nationally recommended vaccination schedule as a prerequisite for enrolment and as a condition of continuing attendance. Please download our Immunisation Policy for more information.
Is there a Uniform?
We have designed a safe and practical uniform for our Rosemont House children to wear which will offer them the freedom of movement they require during the day, the ability to implement independent dressing skills and the ability to successfully manage their own toileting. The uniform is an easy wash and wear outfit and we hope the children will feel a sense of pride wearing something that identifies them as belonging to our Rosemont community of families.
How are my child's sleep needs supported at Rosemont House?
Some children require a sleep during the day. In general we encourage the children to acknowledge their own need for a rest or a sleep and we allow children to do so whenever they are ready.
The babies sleeping area provides safe floor beds for the children to sleep on and the
Toddler and Pre-school rooms use individual stretcher beds. With the exception of the babies, each child who may require a sleep is required to have a set of linen that is purchased at enrolment and stored for use at the centre.
What is the Orientation Process?
If you secure a placement at Rosemont House Montessori you will receive a detailed New Enrolment Pack, including a Parent Handbook, which contains comprehensive information to help you prepare for your Montessori journey. We advise you to read these materials thoroughly. You will also have the chance to speak with our Administrative Coordinator, Mel Koerber, to ask any questions you have and to arrange an Orientation visit. On this day/s your child can spend a little time in his/her nominated classroom, be guided through the expected routines and meet the teachers.
Where is Rosemont located?
We are located at 59 Kensington Road, Norwood (on the corner of Sydenham Rd and Kensington Rd).
Parking and access to the building are available from our side entrance on Sydenham Rd.
Is it normal for me to feel nervous?
Entrusting your child into somebody else's care is a big step. It can feel particularly momentous if this is the first time that your child will be separating from you. We don't underestimate the emotion involved – for your child and for you as a parent – and we are here to support you both. 
We understand each journey is unique so we will work with you to create the perfect plan to make this transition as secure, comfortable and happy as possible. If you are not ready for your child to attend full days immediately you are welcome to arrange an early collection time so that your child can gradually transition into the routines of our Preschool day.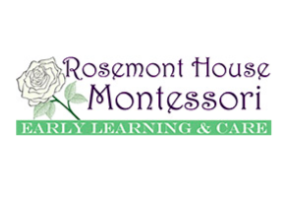 Our Story
A child's early experiences help to form the foundations for their relationship with the world. Joyful early experiences help the child to see beauty in the world. It is with this in mind that we have created an environment for children that is truly beautiful inside and out, in every way.
This begins with the building itself, the physical environment that will provide a home away from home. Rosemont House is located at 59 Kensington Road, Norwood and is a stunning, Heritage-listed Victorian mansion with significant historical relevance to Adelaide. It was built in 1856 by James Watson and in 1861 became the home of William Christie Buik who served as Mayor of Kensington and Norwood, and later as Mayor of Adelaide between 1878 and 1879. Over the years it has seen many transformations, from offices to medical rooms. Now, for the first time in many years, it has been restored to its original glory as a well loved family home. We are thrilled to be the guardians of this wonderful building. This building has a rich history but we are delighted to be opening a new chapter, one filled with energy, vibrancy and joy. Each family who attends Rosemont House Montessori will be writing their own page in the story of this unique environment.
As you walk through the rose-filled gardens and step through the front door you will encounter a magnificent foyer with a grand, sweeping staircase. Everywhere that your eye settles you will notice evidence of our meticulous attention to detail and commitment to quality. Authentic Victorian-era antiques pepper the interior landscape, harking back to a simpler time. These pieces represent our belief that children deserve beauty, authenticity and quality. We are surrounding our children with furnishings that were crafted with love and care, have stood the test of time and given joy to generations. Too much of our modern world is focused on being fast, cheap, instantaneous and homogenous. We aim to show our children and families that they deserve patience, excellence, longevity and personalised attention. 
Hiding behind the grand manor is an adventure play space that seems to have stepped right out of a child's dreams! From mud pits to a watercourse, sand play to secret gardens, vegetable gardens to sensory paths, our outdoor natural play space is something that children will remember throughout their lives.
Montessori From The Start' is the name of the specialized program designed for the needs of the Infant & Toddler community, being children from 6 months to 3 years. This program has been developed to provide the youngest members of our community with a level of care, attention and personalisation that reflects the dynamics of a home environment as closely as possible. Our approach is informed by the latest research in infant development and neuroscience and incorporates world-renowned practices in care and education.
 The Infant and Toddler community functions in rooms that have been safely and carefully furnished to cater to their growing developmental needs. 
We encourage you to read more about our unique approach by downloading our guide to the Montessori experience at Rosemont House.
It is not a requirement that children attending the Pre-school program have first been members of our Infant & Toddler community. Our goal, however, is for 'Montessori From The Start' to provide the first steps on a child's ongoing Montessori journey. We therefore aim to help our youngest children to transition smoothly into a Montessori Pre-school program. An obvious continuum for a child who has completed the 'Montessori From The Start' program is for them to remain at Rosemont House Montessori and complete their pre-school program in a familiar environment. However some families may take the opportunity at this stage to enrol their child at another of our SA Montessori pre-schools. Transferring from our 'Montessori From The Start' Program will give families a status of priority at all of the SA Montessori centres. (All placements are subject to availability).
All of our children, whether they are part of our From The Start program or our Preschool community, have access to our incredible nature playscape.The outdoor play area has been thoughtfully developed to provide an engaging natural environment. Trees provide shade over the rockery and watercourse. Garden swings and sculptures are placed around the garden area creating quiet sitting spaces. Vegetable and flowerbeds allow the children to grow and harvest food for the kitchen. Large moss rocks border a mud kitchen and sand pit area and invite safe climbing and imaginative play. Rose gardens and fruit trees, all of which add to the special and unique outdoor space for children, surround Rosemont House. A flagpole with our signature flag is raised and lowered by the children and located in the front garden proudly identifying Rosemont House. Learn more about our stunning environment by downloading our 'Facilities' guide.
Our Pre-school program is as nurturing and personalised as our Infant & Toddler environment but with an emphasis on supporting the burst of energy and curiosity that drives the child between the ages of 3 to 6. This is an inimitable age with an unparalleled potential for learning. The pre-school age child maintains the absorbent mind of the toddler, that allows effortless but deep learning, but develops a new sense of focus and purpose. Any parent of a pre-school child knows that this is an age of questioning, exploring and discovering. It takes a special program to keep up with this intrinsic energy, and that is exactly what we offer. The Montessori Curriculum offers an enriched program for learning and exploration as children work at their own pace discovering their place in the world. Our Montessori program is delivered by qualified Early Childhood trained teachers and Childcare Professionals. Our aim is not only to provide your child with the foundation skills for all future learning but also to ensure that we create happy childhood memories of feeling valued and loved.
We encourage you to read more about our unique approach by downloading our guide to the Montessori experience at Rosemont House.
Learn more about how our Montessori Preschool Program harmonises with the Early Years Learning Framework. 
Rosemont House Montessori is not just a secure, inviting place for our children – we want our parents to feel equally involved in our community! There are lots of ways that we warmly welcome our parents and extended families into the Montessori experience  but one of our most interesting features is the presence of our 'Parent Retreat'. This space, located in the inviting sunroom upstairs, is the perfect place for parents to feel truly comfortable. 
Our Parent Retreat also offers some inspiration for parents courtesy of 'Montessori Child' – an online resource operated by Jessica Matheson (one of our co-owners). Montessori Child provides information to parents but also offers the tools, toys and treasures you can use to prepare a Montessori-inspired environment at home. Our Parent Retreat is set up with 'Montessori Child' materials to provide some ideas about how you can arrange your home to support your child's blossoming independence!
Location
59 Kensington Rd, Norwood
School Hours
M-F: 8:30am – 5:30pm
Weekends: Closed
Heidi Britton confidently leads our team at Rosemont House Montessori by drawing from her many years of hands-on experience as an educator. 
Heidi was part of Rosemont House's Leadership Team for several years before stepping into the role of Director, and this has empowered her to have an intricate knowledge of every element of what makes Rosemont House such an exceptional early learning environment. 
"Our son has been at Rosemont House for more than 2 years and we all love it. The teachers are particularly caring. Our son is very energetic and they have taken his interests into account and helped us develop him into the best version of himself.
Rosemont House has helped us get him school-ready. I (Melissa) work in international education and I truly believe that Rosemont House Montessori is world-class, you couldn't get better. We wouldn't hesitate to recommend it."
"I like to do activities with the beads… It feels good; you use your hands and you use your brain."
"I think Miss Aria summed up Montessori quite well for a 4 year old! Your passion and dedication to your craft can be seen by everyone who attends/spends time in your beautiful environment xxx"
My son has been with Rosemont House Montessori for more than 2 years now and my appreciation and satisfaction continues to grow. My son's interest in learning, and his creative spark, has blossomed since starting the preschool program. His teachers have always been open to feedback and are clearly dedicated to maximizing each child's potential. They have been compassionate to my son as an individual and encouraged him to grow. 
Montessori Child is our preferred supplier for educational resources.
Our website is updated regularly and we endeavour to ensure it reflects current and accurate information - however, all details displayed are subject to change. It is important that you contact a centre directly to confirm up to date and correct details.